In response to our parent survey around improving communication, we will be using Class Dojo App in Years 1-6 from September 2023. Class Dojo is a behaviour and communication platform that links parents and school together to celebrate successes and strengthen the supportive network that is around your child.
What can Class Dojo do?
Teachers use it as a communication platform to encourage children and to get parents/carers engaged in their children's learning.
It has a reward component (used for Dussindale merits) and a communication system. Teachers can communicate with parents on a 1:1 messaging service or via the class page where general news and class messages can be shared.
Teachers can create engaging content including videos and interactive tasks for children to complete as part of their home learning.
Class Dojo allows parents, teachers, and pupils to work together as a team, share in the classroom experience, and bring big ideas to life in their classrooms and homes.
What are the features of Class Dojo?
Dojo Points
Teachers use Class Dojo to promote positive behaviours in their classroom. Each child gets a monster avatar, and teachers can award Dojos for things such as showing respect, being a responsible member of the class, showing resilience or facing challenges with a positive mindset. Our Dojos are also linked to our school values. Each child's monsters can be customised from their account.
Messages
Messages allow our teachers and parents to message each other, without needing to share phone numbers or contact details. Staff will respond to any messages from parents within 24 hours. Messages sent out of hours will not be seen by the teacher until the next working day.
Portfolios
ClassDojo Portfolios are digital student portfolios that allow students to share classwork with their teachers and family. Teachers will assign home learning directly to their classes. Teachers and Teaching Assistants can view and approve student work on Portfolios and comment and like the work that is produced. Our students can create and upload photos, videos, drawings through ClassDojo, and can also upload PDFs, and image files from any device to which teachers and parents can respond.
Class Story
Class Stories are instantly updating streams of messages, pictures and videos similar to a social media-style timeline. Every class has their own Story, all of which are shared home with parents. This allows our teachers to share with all families connected to their class. If you are happy for your child's class teacher to share images of your child on Class Story, you must give consent on Parent Portal.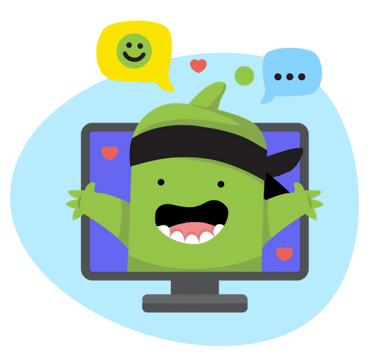 Parent Account
Once you have given consent to follow our school's Class Dojo Policy on Parent Portal your child's new class teacher will give you a unique QR code. This will enable you to access your child's account easily. For the QR codes to work, the camera setting will need to be enabled on the device you're using.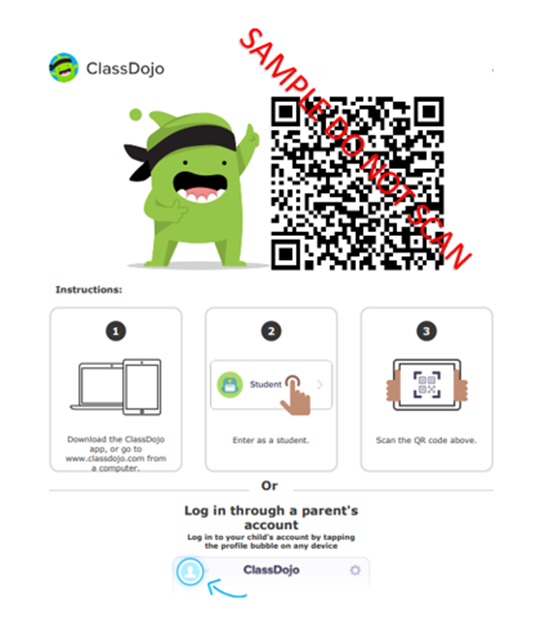 A tutorial for students on how to
upload home learning onto Portfolio.